When you join GHI, you join a global community of food scientists united in a shared vision that harmonized science-based food safety regulations and legislation will foster trade, fuel innovation and feed people around the world.
GHI membership provides you with the resources and opportunities to connect and collaborate with your scientific colleagues through our working groups, conference activities and communications network.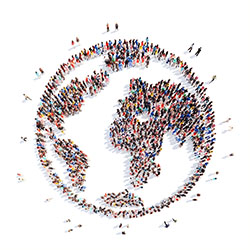 Professional membership
Professional membership is free and open to qualified individual food scientists and food safety, nutrition, and legal experts, without regard to their affiliation to industry, government, regulatory bodies, or academic/research institutions. Free membership enables you to contribute your scientific expertise and knowledge in an impartial, authoritative manner.
Membership in GHI offers you:
An exclusive opportunity to start or join a Working Group focused on your area of specialty or interest
Expand your professional network worldwide with colleagues who share your expertise and commitment
Take advantage of opportunities to publish in GHI book series and communications, select scientific journals and other publications
Get special discounts on selected publications, international scientific conferences, and GHI workshops offered only to GHI members
Complete GHI's online Membership Form to join today. Professionals who qualify for membership will be notified by email.
Student Membership
Are you an undergraduate or graduate student working toward a degree in food science and technology or a related discipline? If so, you may qualify to join GHI's Future Professionals Student Section. To qualify, a student member must be enrolled in an academic program or in a regular course of study in a food science-related field at a higher institution of learning.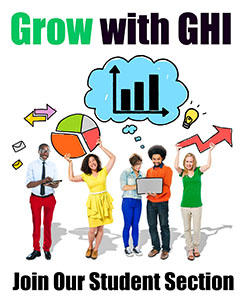 As a member of the GHI Future Professionals section, you will:
Gain access to the expertise of GHI members and make important connections with leading scientists and your peers from across the globe
Boost your C.V. by working as a student volunteer with GHI directors and coordinators on our communications and social media campaigns, organizing conferences and Working Group meetings, and more
Ensure that you are on the cutting edge of science-based global harmonization efforts that will help fuel innovation, foster food safety and improve food security for people around the world
Get special discounts on selected GHI publications, conferences and workshops
Complete GHI's online Membership Form to join today. Students who qualify for membership will be notified by email.
---
Become a GHI Funder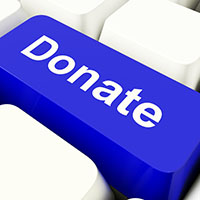 Free membership in GHI promotes the participation of the best minds in food science and related fields, no matter their economic, geographical or political circumstances. In order to fund our activities, GHI relies, in part, on donations from individual members like you.
Your gift allows GHI to be an independent voice for change as we advocate sound science and harmonization of global food safety regulation and law. All donations go toward GHI's basic operating costs, program, publications and communications development, and will fund Working Group meetings and activities. Please donate today by clicking the button below!
Questions?
Please contact GHI's Membership Director via email.