GHI webinar: Food Safety Training and Education
Date: 25 April 2023, Time: 12 noon CEST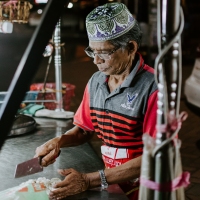 Duration: 1:40 hours
---
Abstract:
Across the world and particularly in emerging countries a majority of food is sold direct to consumers from local street market vendors who are often the people who also produce and grow the food. These small-scale food producers and handlers are often unaware of the food safety risks and good practice growing, handling, storage and hygiene requirements of the foods that they sell. They are a critical but often hard-to-reach audience for local food safety authorities to reach out to. The overall mission of the
GHI Food Safety Training and Education Working Group
is to promote effective training and education to minimize food safety risks by providing a harmonized perspective of the present needs of the global food chain environment.
This GHI webinar and interactive sessions, will be chaired by
Dr. Diana Bogueva
, Director of GHI Working Groups
---
Delivering Food Safety for the Last Mile: Vendor Training
Caroline Smith DeWaal, Deputy Chief of Party, EatSafe, Global Alliance for Improved Nutrition
Abstract:
Traditional markets for food provide fresh foods, like fruits, vegetables, meat and fish, to most consumers in low- and middle-income countries. However gaps in infrastructure and oversight set these markets up for food safety challenges. This session describes lessons learned from Feed the Future's EatSafe: Evidence and Action Towards Safe, Nutritious Food (EatSafe) program. This has included food safety training for vendors in several markets in northwest Nigeria. In addition a training model in Ethiopia that will bring training directly to vendors at their stalls will also be previewed.
---
Food Safety 4 You: Challenges and Trends in Food Safety Community
Dr. Nastasia Belc, Director General, National R&D Institute for Food Bioresources – IBA Bucharest; Associate Professor at Faculty of Biotechnologies, University of Agronomic Sciences and Veterinary Medicine of Bucharest (USAMVB); Member of The Academy of Agriculture and Forestry Sciences (ASAS), Bucharest, ROMANIA
Abstract:
FOODSAFETY4EU is a Project focused to design, develop and release a multi-stakeholder platform for the future European Food Safety System (FSS), by structuring a participatory process, which sustains a responsive and adaptive community of FSS actors.
The platform will enable the FSS actors to access efficiently resources and data, synchronize food safety research strategies, share and exchange scientific knowledge and contributions for the future EU FSS. It will boost interactive cooperation within the system and with the civil society for enhancing public confidence through dedicated tools.
---
Speaker 1:
Caroline Smith DeWaal, EatSafe Deputy Director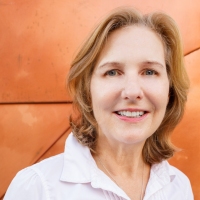 Caroline Smith DeWaal, EatSafe Deputy Director
Caroline joined the Global Alliance for Improved Nutrition (GAIN) in 2020 as Deputy Director of EatSafe. Prior to joining GAIN, Caroline was the international food safety manager at the U.S. Food and Drug Administration. She also served as the Alternate Delegate, representing the United States at the Codex Committee on Food Inspection and Certification Systems, and participated on the U.S. delegations to the Codex Committee on Food Hygiene and the Codex Committee on Veterinary Drug Residues in Food. Caroline is the co-author of Is Our Food Safe? A Consumer's Guide to Protecting Your Health and the Environment (Three Rivers Press, 2002) and has been recognized as one of the most influential people on food safety by Food Quality Magazine, for her work over the last 30 years on improving food safety both in the United States and globally.
---
Speaker 2:
Dr. Nastasia Belc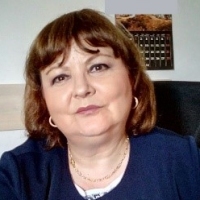 Dr. Nastasia Belc is a food senior scientist, PhD. She is Director General of The National R&D Institute for Food Bioresources, IBA Bucharest, and Associate Professor to the Faculty of Biotechnologies within University of Agronomic Sciences and Veterinary Medicine of Bucharest. She is also member of The Romanian Academy for Agricultural and Forestry Sciences. She is involved as member in several advisory boards such as: Consultative Council for Research, Development and Innovation under The Ministry of Research, Innovation and Digitalization, Consultative Council of Sustainable Development Department under Romanian Government and Scientific Council of The Sanitary Veterinary Authority and Food Safety. Nastasia Belc is also member of The Accreditation Council of RENAR (National Accreditation Body) and President of two Standardisation Committees: Edible seeds and Food.
At European level, Nastasia Belc is also member of SCAR Food System Working Group since 2019 and, since 2010 she is nominated by Ministry of Research and Innovation to be member of Governing Board of Food security, Agriculture and Climate Change, FACCE and member of Healthy Diet for a Healthy Life Management Board, HDHL Joint Programming Initiatives. For the last one she is also member of Steering Committee. Since 2017, she is representing the Romanian National Node for pan-European Research Infrastructure, METROFOOD-RI. She is, and was involved in many European and national research projects. She is author and co-author of over 120 publications and over 15 patents for new food, food ingredients and food technologies.
---
Chair & Event Moderator:
Dr. Diana Bogueva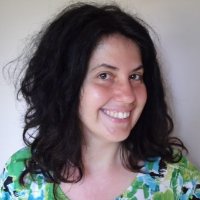 Dr. Diana Bogueva, GHI Working Groups Director is a social scientist with interests in sustainable food consumption, alternative proteins, consumer perception of novel food processing technologies and generational consumer behaviour, food sustainability and harmonization. Diana's work has won three awards: the Australian National Best Book winner in 2019 and the World's Best Book award 2020 in the Vegetarian book category at the prestigious 24th and 25th Gourmand Awards, considered equivalent to the Oscars in the area of food books, for her co-edited book 'Environmental, Health and Business Opportunities in the New Meat Alternatives Market'. She also won the 2020 Faculty of Humanities Journal Article of the Year Award at Curtin University for their co-authored paper "Planetary Health and reduction in meat consumption", which was at the top 5% of all world research outputs scored by Altmetrics. Diana is also a finalist in the 10th International Book Award at America's Book Fair 2019 for her co-edited book 'Handbook of Research on Social marketing and its influence on animal origin food product consumption'. In 2022 Diana published her first co-authored book 'Food in a Planetary Emergency' with Professor Dora Marinova. This book is a timely overview of current food systems and the required transformations to respond to climate change, population pressures, biodiversity loss and use of natural resources.