Food and Consumer Perception - Part 2 - Food Security and Sustainability
Date: 5 Dec 2022, Time: 1.30 pm CET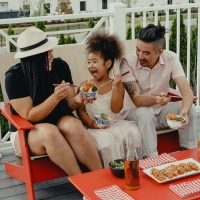 Duration: 2 hours
Abstract:
The overall mission of the GHI Consumer Perception working group is to promote the investigation of consumer behaviour regarding food safety, food security and food legislation and contribute to a sustainable consumer-driven food supply chain. This webinar (Part 2) will focus specifically on ways to encourage consumers to accept new foods that help towards achieving the UN Sustainable Development Goals by encouraging consumer acceptance of new foods designed to enhance nutritional value, to make our diets more sustainable and more plant-based, and to reduce waste through the upcycling of foods.
This GHI webinar and interactive sessions, will be chaired by Dr. Diana Bogueva, Chair of the Consumer Perception Working Group.


---
---
Rebranding Traditional Ghanaian Foods for Sustainable Food Consumption
Dr. Patricia Owusu-Darko, Senior Lecturer in the Departments of Hotel Catering and Institutional Management; and Food Technology of Kumasi Technical University, Ghana
Abstract:
Sustainable food consumption is a global issue, and the situation of food shortages has been a matter of grave concern in developing countries. Traditional food systems must be resilient to ensure food security. In the face of war, pandemics and other natural and man-made events that may affect movement of humans and food commodities, and consequently slow down import of food products, local staples will have to be rebranded to form a large part of the raw materials for food product development towards sustainable food consumption. Adapting traditional foods to suit emerging trends and utilizing alternate food sources is imperative to reduce food losses. Local staples like plantain, cassava, cocoyam, yam and sweet potatoes; and local cereals like sorghum, millet and maize; underutilized fruits and vegetables and nuts could all be used as food industry raw materials for pastry, baked foods and confections. The suitability of local staples as food raw materials in food products is influenced by flavour binding/release and perception, rheological and sensory properties. Processing methods must meet high standards of hygiene whilst maintaining functionality and sensory appeal. The consumer perception and acceptability of products with novel raw materials from the local Ghanaian food systems will be discussed.
---
Perception of Iodine Deficiency Prevention through the Prism of Food Fortification
Dr. Cristina Popovici, Fulbright Research Scholar, Robert M. Kerr Food and Agricultural Products Center, Oklahoma State University, USA and Associate Professor, Doctor, Department of Food and Nutrition, Faculty of Food Technology Technical University of Moldova, Republic of Moldova
Abstract:
Iodine deficiency continues to be the most prevalent nutritional deficiency disorder in the world, affecting an estimated two billion people, in both industrialized and developing countries. Iodine deficiency impairs growth and neurological development, which can lead to brain damage. Depending on its severity and stage of development at which it occurs, iodine deficiency can lead to a wide spectrum of health problems, ranging from mild intellectual impairment to severe mental retardation, growth stunting, apathy, and impaired movement, speech or hearing. Three main intervention strategies are available to prevent Iodine deficiency. These are supplementation, dietary diversification, and both targeted and untargeted food fortification. Food fortification increases micronutrient supply to reduce nutritional deficiencies in the population by taking advantage of existing delivery mechanisms for industry-manufactured products. Population coverage depends on the food vehicle, but impact is contingent on the additional micronutrient intake and the nutrient gap. The fortification level is often limited by the criteria of safety, technological compatibility, and cost. Nevertheless, knowledge of the dietary characteristics of the population is still necessary to select the fortification condition with the highest effectiveness potential. Successful programs require reliable food enforcement and monitoring systems; selecting efficacious products is not enough. Food fortification can be an important complement to food-based approaches, and iodine fortification of foods as one of the strategies for the control of iodine deficiency. During this presentation newly developed technologies for iodine fortification of fat based food will be discussed.
---
Food Security and Sustainability: Comparison of Texture Profile Analysis of Vegan Burgers and Beef Burgers
Dr. Isabella Nyambayo, Assistant Professor Food Science and Nutrition, Coventry University, United Kingdom
Abstract:
Meat alternatives have grown exponentially in the food market due to the growing acceptance of veganism, flexitarians, the environmental impact of animal farming, and the sustainability of a plant-based diet. The sensory attributes should not compromise the success of meat alternatives. However, sensory attributes and consumer acceptance are the challenges to mimic the organoleptic characteristics of animal-based meat. This study aims to understand the disparities between vegan and beef burgers by comparing their texture profile analysis and sensory evaluation. Besides, the relationship between ethnicity and diet habits (omnivore, carnivore and flexitarian) to the motivation of choosing meat alternatives were investigated by a questionnaire. The results show that beef samples are significantly different in hardness, cohesiveness, gumminess and chewiness compared to vegan samples due to myofibril structure of skeletal muscle structure. The unpleasant mouthfeel, flavour, and aroma of vegan burgers were owing to lipid oxidation. However, the colour, moisture, and appearance were identical in both samples. Optimising the selection of plant protein sources and ingredients can enhance the taste, aroma and texture of meat alternatives.
---
Upcycled Foods as an Emerging Solution for Food Wastage; Consumers' Perception
Temitope Akinyemi, Founder, Zero Food Waste Initiative, Nigeria

Abstract:
Food wastage is a global issue that has been a major driver of food insecurity, overuse of resources and environmental pollution. Both developed and developing countries suffer losses at different points along the food supply chain. A plethora of approaches has been explored to address this menace, but the innovation of upcycled foods appears to offer greater benefits to humans and the planet. A huge quantity of imperfect or damaged farm produce and agro-industrial by-products which could pose serious environmental threats when disposed are explored to produce safe, affordable and healthy food products. Notably, wastes generated from processes such as brewing, oil extraction, and juice production have great potentials to supply foods with essential macronutrients and micronutrients, antioxidants and good sensory properties. Despite the nutritional potential of upcycled foods, diverse challenges have thus far hampered its adoption and expansion in different parts of the world. Particularly, consumers have different views about the safety and quality of upcycled foods. This presentation will consider the emergence of upcycled foods and the view of consumers across the globe about this development.
---
---
Speaker 1:
Dr. Patricia Owusu-Darko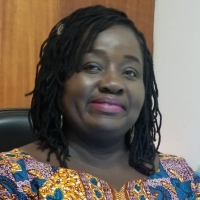 Dr. Patricia Owusu-Darko has a Hons Biochemistry from KNUST, Ghana; MPhil Biochemistry from KNUST, Ghana; and PhD from Strathclyde Institute of Pharmacy and Biomedical Science, University of Strathclyde in Glasgow, UK. She has over thirty years of experience in tertiary education with over twenty dedicated to service in management of technical and vocational education and training, specifically hospitality and food technology education and training. Having served in several capacities in the training of professionals in the hospitality industry, she was also part of the committees that drafted (1) approved syllabus for instruction of the Hospitality programmes in the technical universities in Ghana; and (2) the BTech Food Technology programme in Kumasi Technical University; and has made inputs for drafting of curricula for other training programmes in Hospitality and Food Science and Technology. She is a Senior Lecturer in the Departments of Hotel Catering and Institutional Management (HCIM); and Food Technology of Kumasi Technical University; serves as an assessor of documents for appointments and promotions for the University and several other technical universities. She has supervised over two dozen postgraduate and over three hundred undergraduate projects in Food Technology and Hospitality Departments across Ghana. She has trained over 3500 food handlers in the formal and informal sectors of the food and hospitality industry. Dr. Owusu-Darko has expertise in food safety and hygiene training, post-production value addition of local staples towards food security, and the development of lexicon for specific food products. She has interests in Food Science and Technology, Food Safety and Hygiene, Hospitality Science and Food Policy analysis and implementation. She has a passion for high standards of food safety, food product development, rebranding of local staples and excellent hospitality sector delivery; and is an advocate for empowerment of women in technical and vocational education.
---
Speaker 2:
Associate Professor Dr. Cristina Popovici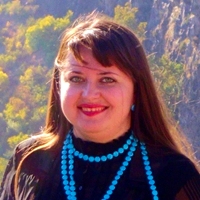 Dr. Cristina Popovici is currently a Fulbright Research Scholar at the Robert M. Kerr Food and Agricultural Products Center, Oklahoma State University, USA. Dr. Popovici received her PhD degree in Food Science in 2009 and her title of associate professor in 2017 from Technical University of Moldova. She is a winner of the "Eugen Ionescu" post-doctorate fellowship from Agence Universitaire de la Francophonie Programme, "Dunarea de Jos" University of Galati, Romania (2011). In addition, she acted as a Program Coordinator within International Relations Office of Technical University of Moldova (2017-2020). Her teaching assignments are based on three main courses: New Food Product Development, Basics of Food Science and Gastronomy (2006-present). She has experience to lead and to be a member of different Projects & Networks such as COST FULLRECO4US Network (2022-2025), Swedish Institute INTERTOOL Project (2019), Erasmus+ KA2 ELEVATE Project (2016-2020), CEEPUS Networks (2017-present), InoBioProd Project for young researchers (2017-2018), National NUCALIM Project (2015-2019). She is a Member of Scientific Committees of International Conferences in Ukraine, Bulgaria and Romania; Member of the editorial board of Ukrainian Food Journal. She has supervised dozens of Bachelor and Master's theses and currently has received the habilitation for PhD thesis supervision. Her main research interests are food fortification, advanced extraction methods; antioxidant profile evaluation; nut milk and vegetable oil processing, characterization and stabilization; development of fermented dairy products with functional properties and consumer perception of innovative and future food. Results of her research have been published in 45 scientific journals and 120 scientific proceedings.
---
Speaker 3:
Assistant Professor Dr. Isabella Nyambayo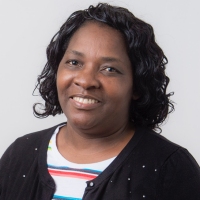 Dr. Isabella Nyambayo is an Assistant Professor at Coventry University. She completed her PhD in Analytical Biochemistry at the University of Zimbabwe in 1999 and an MSc in Human Nutrition and Metabolism at Aberdeen University (UK) in 2003. Dr. Nyambayo has food science and nutrition teaching experience in Higher Education and industry experience on product design and quality control (Lever Brothers (Unilever), Zimbabwe). Her research interests include food science, sensory science, and nutrition encompassing food & nutrient security and sustainability. PhD research projects supervised include the (i) impact of food kitchens in Birmingham (UK) on food security and nutrition outcomes, (ii) impact of beetroot betanin extract on cancer cell lines (Agrial Fresh - part-funded industry project) and (iii) impact of cultured buffalo milk on gut microbiota of children (UK-Indonesian collaboration). Masters research projects focus on association of health, food preference and consumer perceptions with bitterness (TAS2R38), sweetness (TAS1R2), ACE2, and CD36 genotypes of different population groups and their susceptibility to respiratory infection. The undergraduate projects are on food & nutrient security and sustainability predominantly focusing on new product design of free from foods (gluten and dairy) and protein alternatives and their texture profile and sensory evaluation. Dr. Nyambayo works collaboratively with the Sensory Science Group of the Institute of Food Science and Technology (UK) to develop short Sensory Science accredited courses. As part of a consortium of researchers from Global Consortium of Chemosensory Research (GCChemosensoryR) Dr. Nyambayo is involved in analysing data collected on COVID-19 and loss of taste and smell, and to develop a global repeatable protocol on sweetness perception of sugar.
---
Speaker 4:
Temitope Akinyemi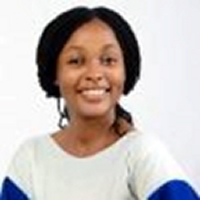 Temitope Akinyemi is the founder of Zero Food Waste Initiative (ZFWI), a youth-led non profit organisation. Her organisation has impacted about 2000 people in seven countries across Africa, Asia and Europe through strategic programs on food waste, including campaigns and online awareness. Owing to her unwavering commitment to making positive impact, she was selected as a Judge for the 2021 Hult Prize FUTA On-Campus Event "Food for Good ;Transforming Food into a Vehicle for Change." She recently published an article on finger-millet based extruded breakfast cereals enriched with upcycled ingredients from soy bean and carrot processing with the Nutrition and Food Science Journal. This article uncovers the potential of the upcycled ingredients to boost the nutritional quality of food products. She currently works as an R & D Scientist at Sunward Global Ventures, Nigeria. She holds a bachelors degree in Food Science and Technology from the Federal University of Technology, Akure, Nigeria. She is keen on exploring the potential role of cereals and their by-products in disease prevention and management, a path she seeks to pursue for her post-graduate study.
---
Chair & Event Moderator:
Dr. Diana Bogueva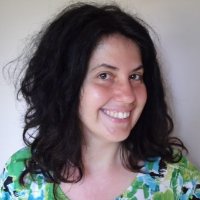 Dr. Diana Bogueva, GHI Working Groups Director is a social scientist with interests in sustainable food consumption, alternative proteins, consumer perception of novel food processing technologies and generational consumer behaviour, food sustainability and harmonization. Diana's work has won three awards: the Australian National Best Book winner in 2019 and the World's Best Book award 2020 in the Vegetarian book category at the prestigious 24th and 25th Gourmand Awards, considered equivalent to the Oscars in the area of food books, for her co-edited book 'Environmental, Health and Business Opportunities in the New Meat Alternatives Market'. She also won the 2020 Faculty of Humanities Journal Article of the Year Award at Curtin University for their co-authored paper "Planetary Health and reduction in meat consumption", which was at the top 5% of all world research outputs scored by Altmetrics. Diana is also a finalist in the 10th International Book Award at America's Book Fair 2019 for her co-edited book 'Handbook of Research on Social marketing and its influence on animal origin food product consumption'. In 2022 Diana published her first co-authored book 'Food in a Planetary Emergency' with Professor Dora Marinova. This book is a timely overview of current food systems and the required transformations to respond to climate change, population pressures, biodiversity loss and use of natural resources.